Mobile Legends has released lots of cool new updates for you to play right away. Together with the Total Diamond AllStar Mobile Legends (ML) Promo, we can soon have many new things from here. Of course that way will give the impression of a good impression.
Because indeed with several Event opportunities that are present in the game, of course it makes us feel satisfied because of this. Of course, with a number of things that have appeared in the game, it provides something new so we can immediately try playing it right now.
Especially the presence of the AllStar Mobile Legends Event which you can really try to experience later, surely that way you will feel satisfied like this. So that we will also know more and like to be ready to play the game directly like how it will be later.
Especially for the Diamond AllStar Mobile Legends (ML) Total Promo, you will get a very large total from here. So that those of us who take part in the event, later you will have good prizes like this so we can just collect them immediately.
Total Promo Diamond AllStar Mobile Legends (ML)
According to my Esports Total Diamond AllStar Promo, players can get up to 1200 – 1500 in total, if you really play hard. Of course, with prices like this, it becomes clear that we can get Epic Skin prizes, even Squad Lightborn, one of them later.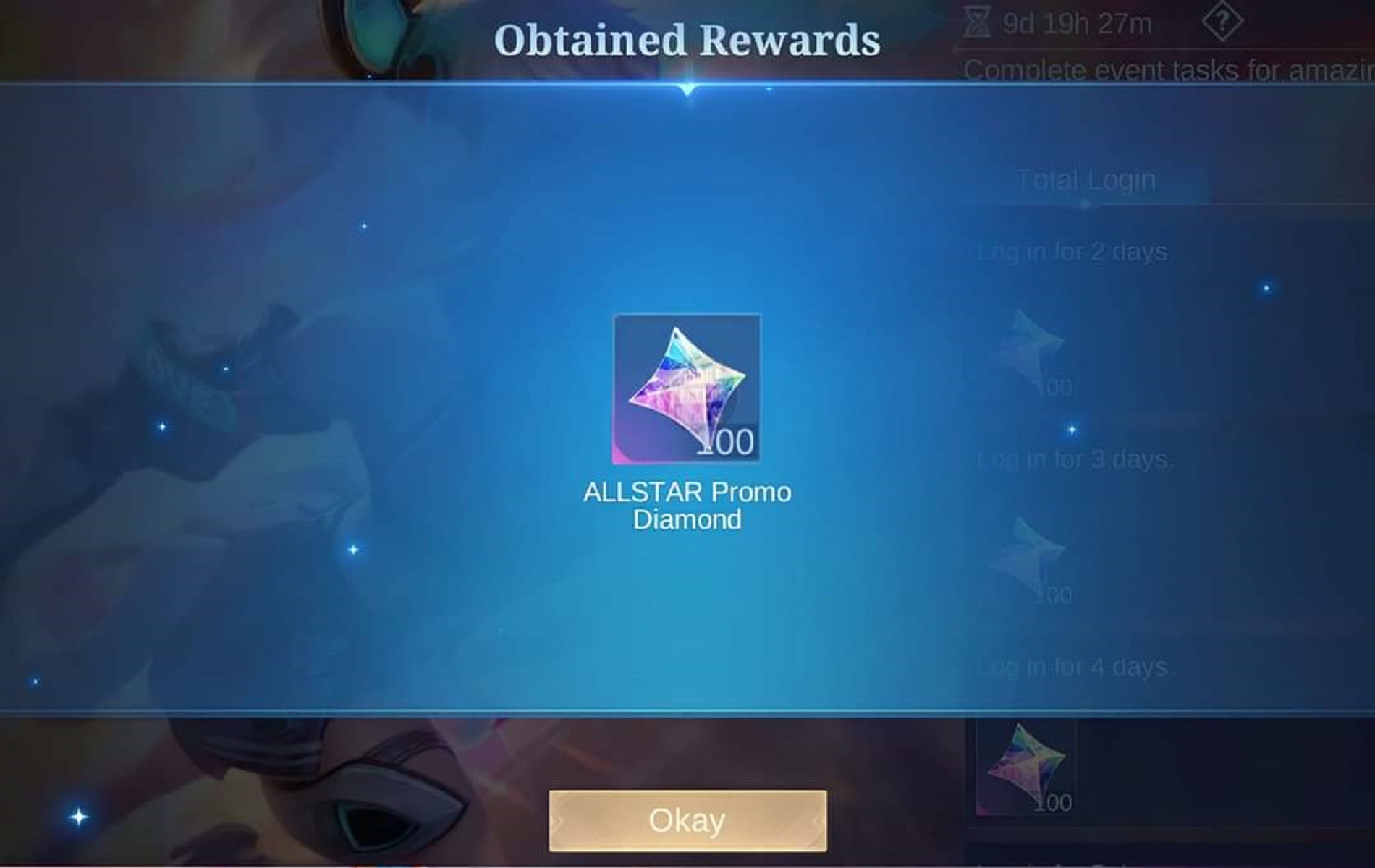 You can try the Tips for Getting the Diamond AllStar Promo yourself, so you can find out all this right away. Because with you, you will soon have several opportunities to be able to collect them and immediately buy them with skins.
After we find out the Total Diamond AllStar ML Promo, you will immediately become one of the coolest Skin prizes. Using the Diamond AllStar Promo can be an advantage that we can play, because you can play more diligently later.
Then along with Skin 515 Mobile Legends that we can try to play, surely that way you won't miss it. Surely this way it will become an important part that you will like to be able to become a good collection for you to use immediately.