As is well known, Mobile Legends is a popular game and continues to get the latest updates. One of the latest changes made is Voting Revamp New Emblem Mobile Legends (ML). In this article, we will provide further explanation about this. Let's look at the explanation to get a deeper understanding.
Of course, for Mobile Legends fans, they will also know about the various updates that are continuously being made in the game. These updates bring many interesting features that players can enjoy.
Of course you can see a more detailed explanation later in the article, but before that you can also see  Why Player Accounts Can't Update Mobile Legends (ML) Emblems?  this time. That way you can understand it.
In this article, an explanation will be given about the revamped new emblem voting system in the Mobile Legends game. By reading the explanation, you will get more detailed information. Let's follow the explanation below to understand better.
Voting Revamp New Mobile Legends Emblem (ML)
Of course, in the Mobile Legends game, as you know, for now there are many interesting things that you can try. As with the update for the latest emblem revamp, this time you can vote later at the Layla Workshop in the Mobile Legends game this time and with this you can also help with its release.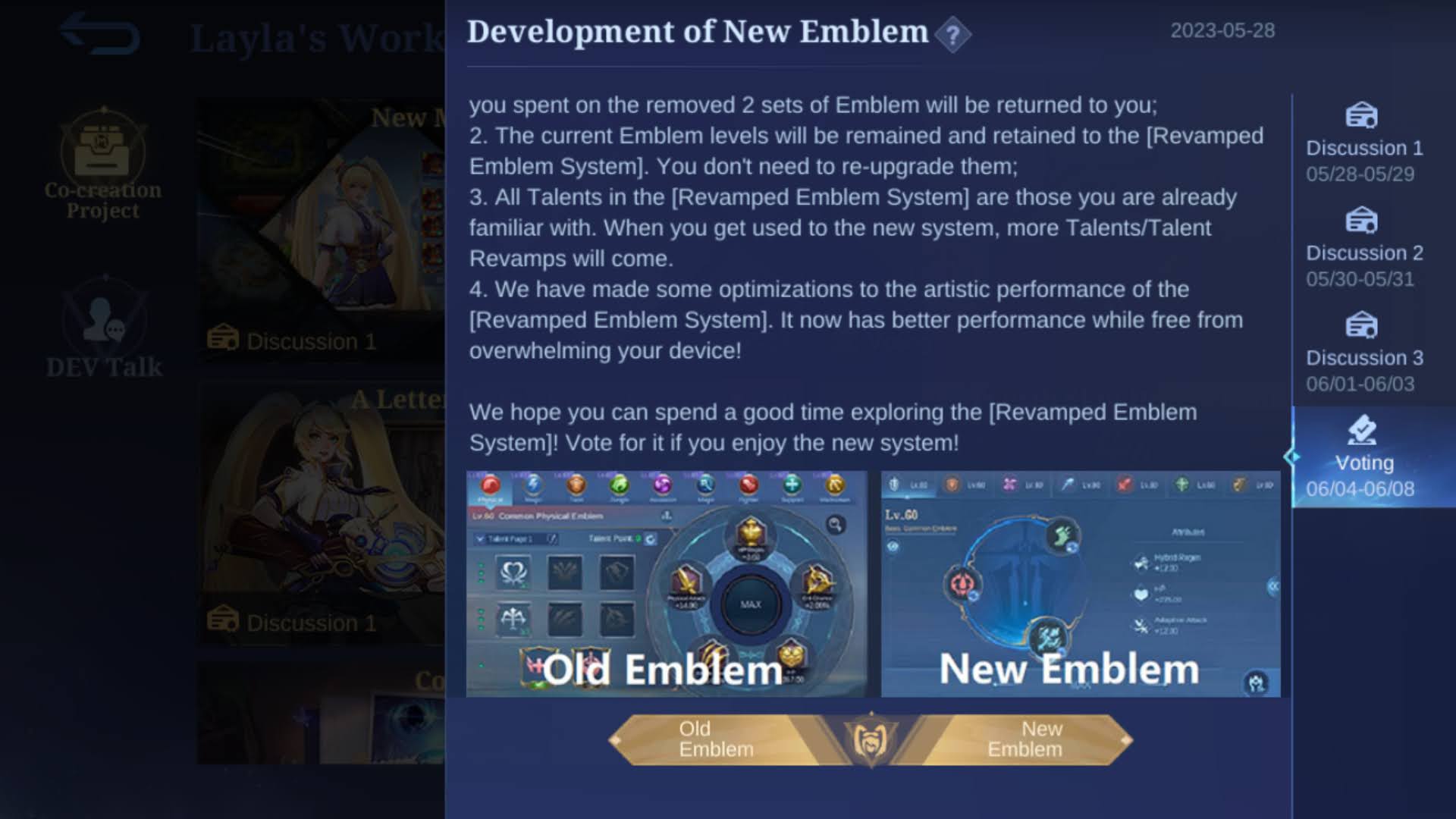 As is well known, the new emblem revamp in the Mobile legends game will be released soon on June 27, 2023. So that voting is done to help later the game developer to be able to improve the existing changes.
Of course, these changes also make some interesting things later, you can try in the game. Then revamping the new emblem can also change the existing meta in the game and make it interesting later when you try to play the Moba game.
That's an explanation regarding the voting for the latest revamped emblem this time in the Mobile Legends game. Of course, with this explanation you can find out and what do you think about this explanation this time regarding the voting for the new emblem revamp for the MLBB game?