Even community teams managed to compete in professional competitions against professional esports teams. The best example of this is Genesis Dogma GIDS. In this article, we will provide information about where the GD GIDS PUBG Mobile team came from. This team has played in PUBG Mobile Global Championship (PMGC) 2021.
The PUBG Mobile esports community has flourished in recent years. Various PUBG Mobile tournaments and events are held in every part of the world, including Indonesia.
The size of the esports community in Indonesia can be seen from the hectic enthusiasm of tournaments from the amateur level to professional competitions.
PUBG Mobile Indonesia teams do not only come from professional esports teams. But also from the community team or campus team.
Where Did the PUBG Mobile GD GIDS Team Come From?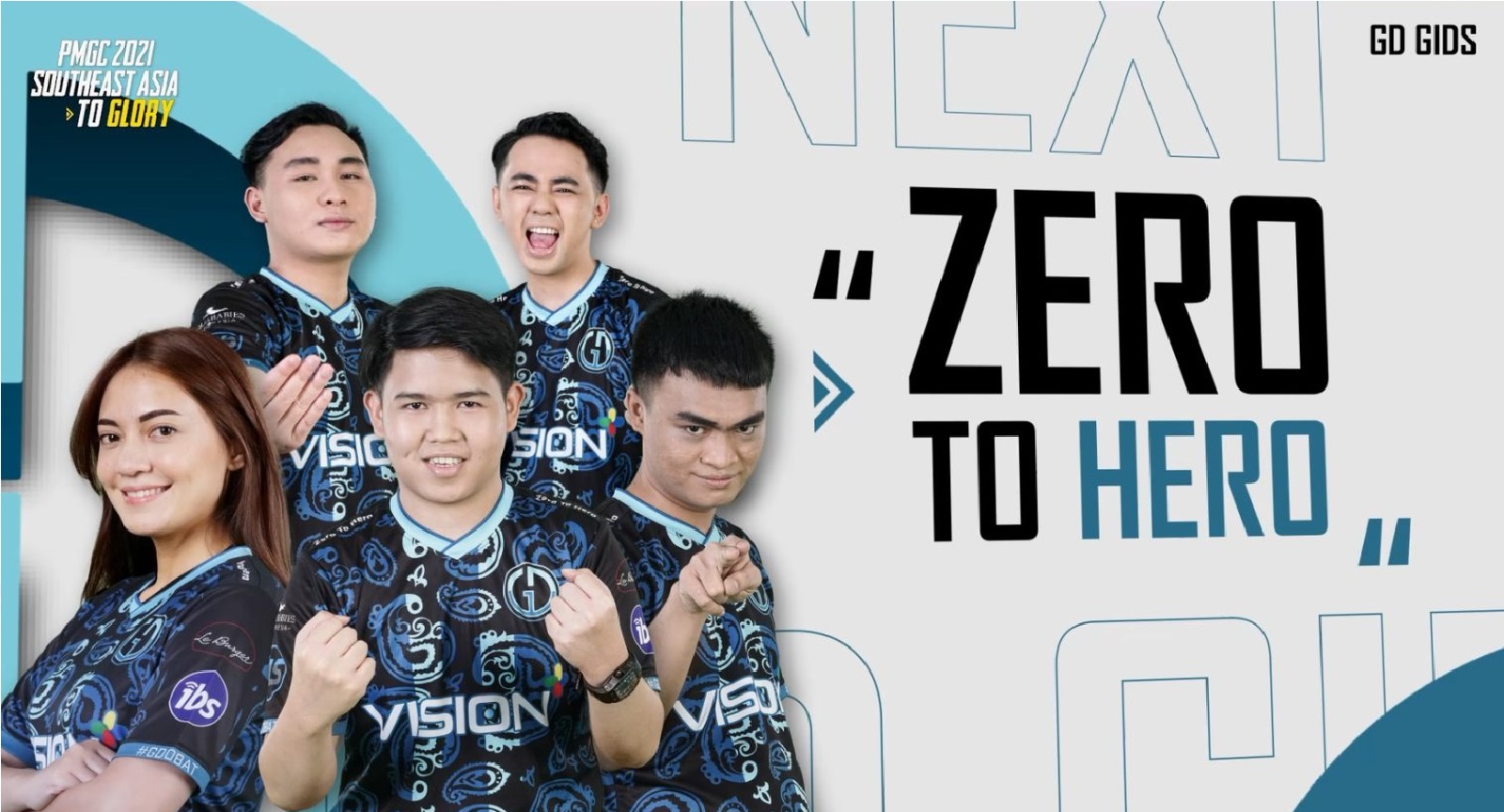 The name Genesis Dogma GIDS or GD GIDS is currently in the spotlight in the Indonesian and global PUBG Mobile esports community. The GD GIDS team is from Manado, North Sulawesi.
Initially GD GIDS had the name Genesis Gank GIDS or GG GIDS. GIDS itself means Glow in the Darks. GD GIDS' current roster is NiciL, Star, DayboT, Booms, and Blessing.
This team was formed since 2020. The CEO of this community team is Bangpen, a well-known PUBG Mobile YouTuber from Indonesia.
Coming from a community team from Manado, GG GIDS tried to start their professional career by participating in the PUBG Mobile Club Open (PMCO) Spring Split 2021.
As a result, GG GIDS won the PMCO Spring Split 2021 and got a slot to play in PUBG Mobile Pro League (PMPL) ID Season 3.
Then GG GIDS transformed into GD GIDS for PMPL ID Season 3. Bennymoza became the coach of this community team and then the position of coach of GD GIDS was filled by Doni "La Flame" Saputra.
GD GIDS managed to occupy the third position in the PMPL ID Season 3 League and finished fourth in the PMPL ID Season 3 Finals.
Then in PMPL ID Season 4, GD GIDS placed sixth in the League round and won the PMPL ID Season 4 Finals.
This result brought GD GIDS to advance to the PMPL SEA Championship Season 4. But unfortunately they got a not so satisfying result.
Where Did the PUBG Mobile GD GIDS Team Come From?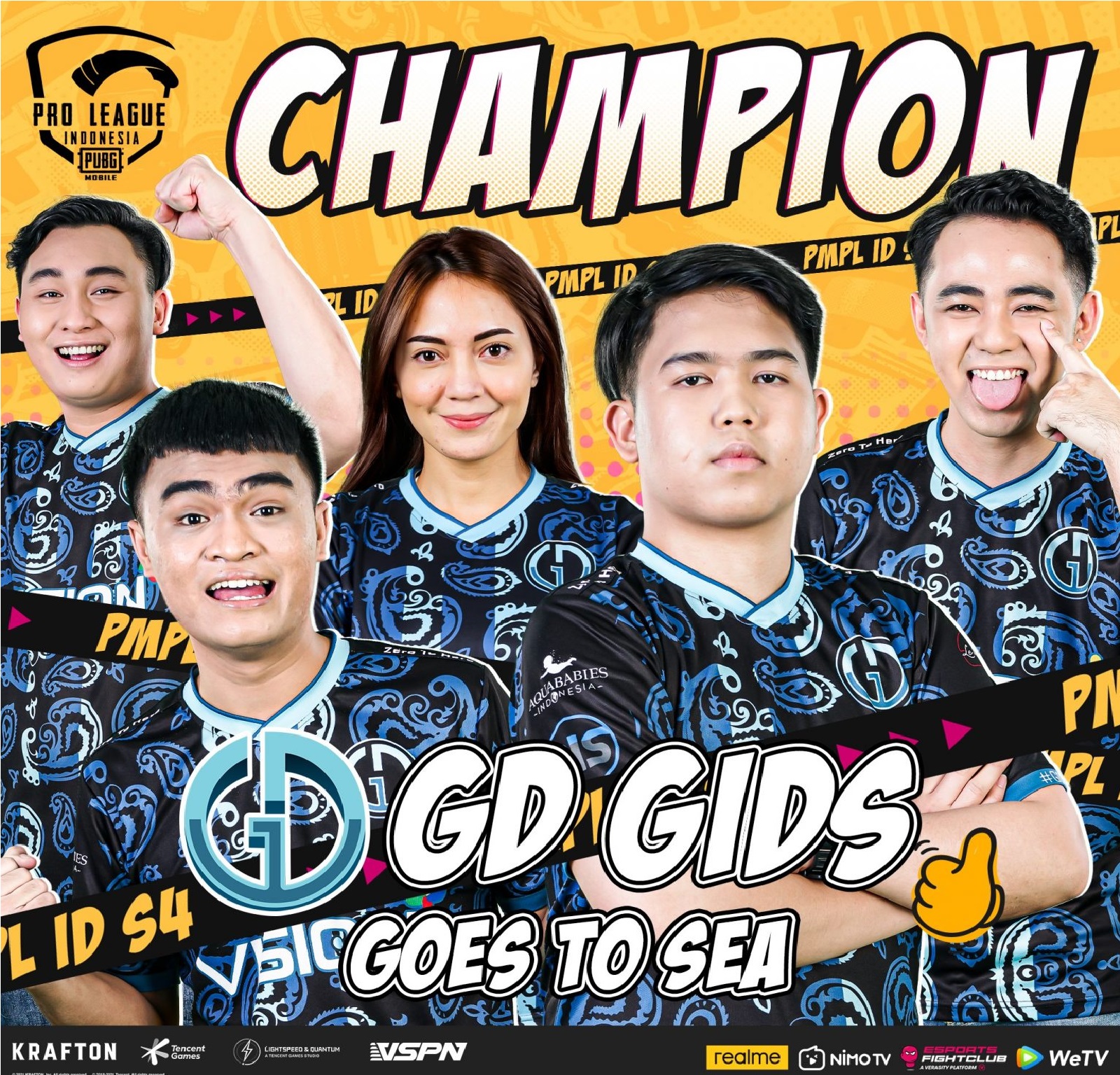 Starting from PMCO Spring Split 2021, GD GIDS's professional career in the PUBG Mobile esports scene showed a significant improvement. This is in accordance with the team's slogan, namely "Zero to Hero".
The team from this community managed to enter the 2021 PUBG Mobile Global Championship (PMGC) through the PMGC Points route.
GD GIDS got a large total of points for two PMPL ID seasons in 2021. Their points surpassed big teams like Bigetron Red Aliens or Aura Esports.
Together with Bigetron RA who entered PMGC 2021 through the PMPL SEA Championship Season 4 slot, GD GIDS showed that the team that originally came from this community was able to compete with the world's strongest teams.
In PMGC 2021 League East, GD GIDS managed to finish in second place in the Super Weekend standings which lasted for three match weeks.
However, they got a bitter result during the League East Finals which took place on 22-24 December 2021 yesterday. GD GIDS had to return from the global tournament by finishing in 15th position in the final standings.
Even so, GD GIDS proved that community teams also have a great opportunity to compete in professional competitions and reach global tournaments. Keep practicing, play wisely and don't become a toxic player!
Don't forget to follow our social media on Instagram and also subscribe our youtube channel