Mobile Legends  has released several of the latest updates which are full of many things that players can find right now. This time there is a way to change currency in Mobile Legends (ML), so you can find out this time.
This time there is an explanation on how to change currency in Mobile Legends. Of course, we will discuss this this time in the article for a more detailed explanation, see the following in the article.
How to Change Currency in Mobile Legends (ML)
In the  Mobile Legends game, of  course there are various kinds of interesting things in the game. There are various ways of transactions that you can do in the game. This time we will provide a way to change the currency in the game:
Go to the 

google.com site

Enter the menu with the three lines logo

Select the settings menu

Look for the payments profile category

Then select Country/Region to set the region

Select create new profile to create a new profile according to the desired region and currency.

Save the changes and the currency changes will be displayed later.
In this way, you will later get changes to payments made and maybe later there will be a price change so that this is quite profitable for you.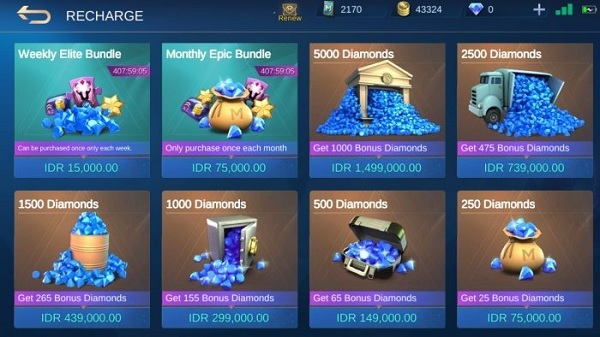 That's an explanation of how to change currency in the MLBB game. Of course, with this explanation, you can find out and can try it to exchange or replace currency.