Mobile Legends has released a lot of good ones for us to play along with the existing event missions. Then how to get the M-World Laser Glasses Mobile Legends (ML) token, of course, is an interesting opportunity. We have to collect this prize immediately, in order to get a very cool gift. This would be a cool redemption Token. Make sure you don't miss the event because there are lots of great prizes for us to get now.
Even with the several opportunities that already exist, the players are already ready to play the mission. Because many of them said that the opportunity with this free gift should not be something in vain and we should be able to get as much as we can.
How to Get M-World Laser Glasses Token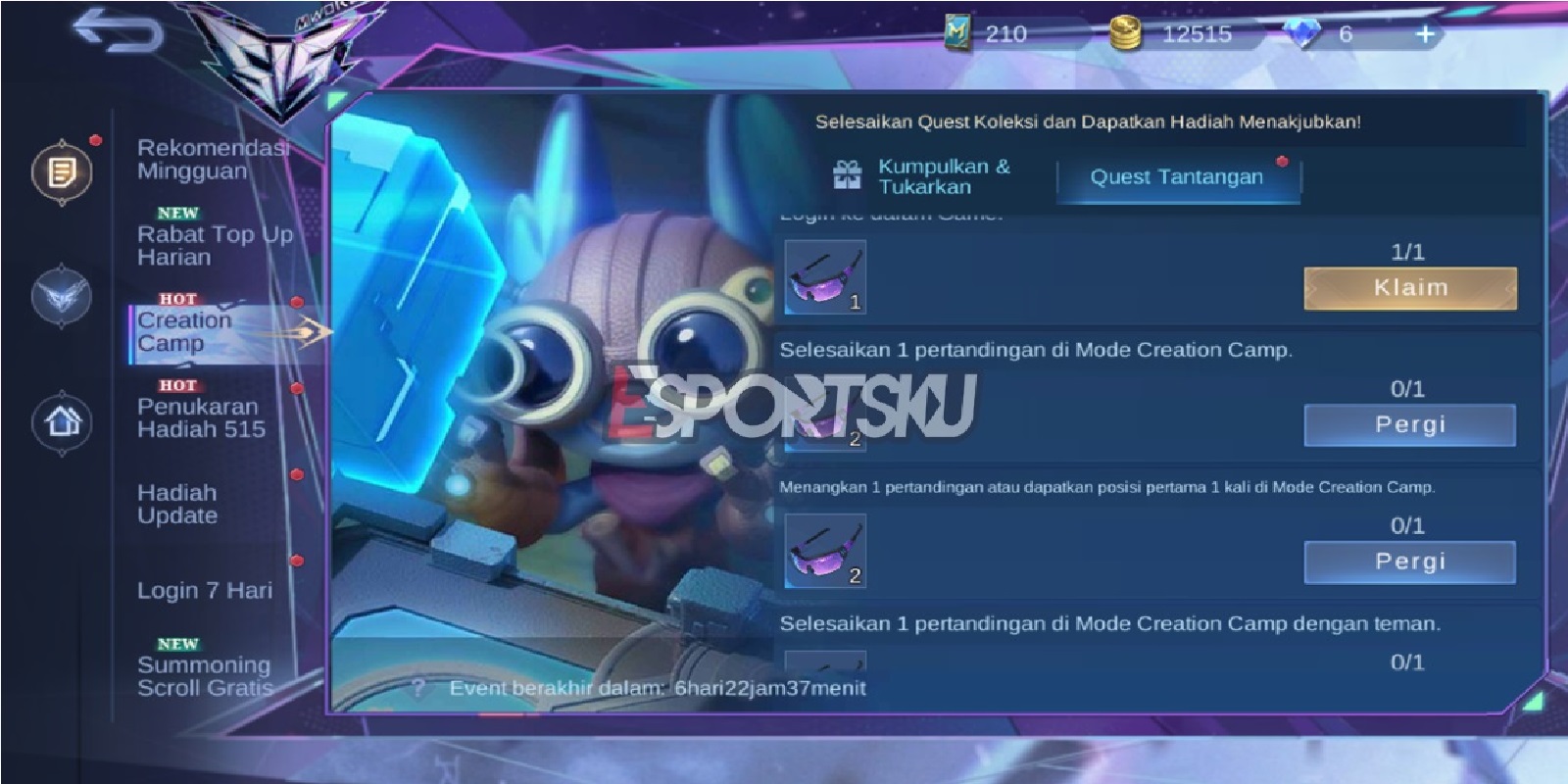 Enter the Mobile Legends Game
You must first enter into the Mobile Legends game now, so that you can participate in collecting the tokens. This event will be available from April 29 – May 5, 2022, which is a good opportunity to get the prize.
Select Event and Search for Creation Camp
Next we can directly select the Event section right now, then just enter the existing Creation Camp. Of course it will be a very nice and clear Event, so you will see the Challenge Quest section for us to complete.
Complete Missions to Get M-World Laser Glasses . Tokens
Players must complete several missions in order to get the existing M-World Laser Glasses Token directly. Because this is a token that you have to fulfill first, it even looks easy with some of these missions. It's all there, you just have to play now.
Understand Mobile Legends' Creation Camp Mode
Maybe you should know what Mobile Legends Creation Camp is, because things like this will give you instructions about the mode. Because indeed with the emergence of the new Creation Camp Mode, my own Esports is much more fun to unwind in playing that mode too.
Exchange Gifts with the Token
After collecting these tokens in large quantities, players can immediately exchange them for cool prizes. Of course, with gifts like this, players can get what we want to receive from a good event right now.
It is indeed a cool gift in an event that you can play now. Surely it will give a very good thing, we can even finish it soon and don't let you guys miss out on all the prizes that already exist now. Keep practicing, play wisely and don't become a toxic player!
Don't forget to follow our social media on Instagram and also subscribe our youtube channel