Mobile Legends has released a lot of good updates that you can try. Including the presence of How to Get Mobile Legends Showdown Notifications (ML), surely you will also be interested in it. Especially for the latest prizes like this, maybe it will make a Notification from Showdown when Kill is going to be cool. Have this Notification right away and make the most of it. So that later when you kill in a match, the enemy knows that we have cool notifications like this from a new event.
Then for some of the prizes that have appeared reportedly from the current event, it will definitely be a pretty big total. Of course you don't want to miss all of this, if you continue to monitor and follow all the developments of the existing Mobile Legends game.
How to Get Mobile Legends Showdown Notifications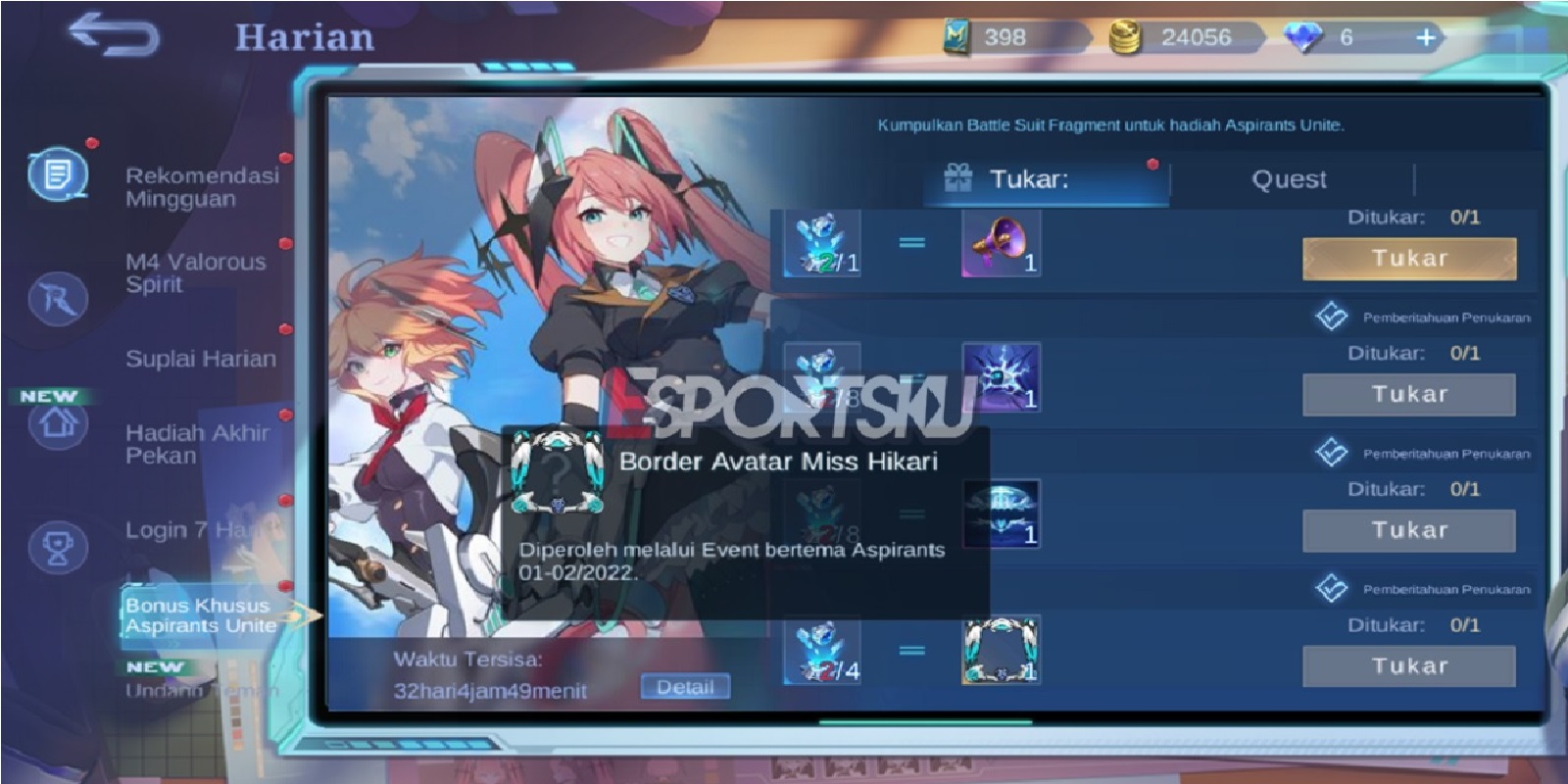 Mobile Legends Game Login
You must first login to the Mobile Legends game, so you can continue and complete each of these latest missions. Even for a Showdown Notification gift like this, it definitely looks really cool and we can have it. The event will take place from January 22 to February 24, 2022.
Enter Bonus Event For Aspirants Unite
Then you can then enter the Aspirants Unite Bonus Event, so you can see what's new from this Event. It turns out that we can indeed get the Mobile Legends Showdown Notification, if we follow the game requirements in the new event.
See First Terms of Getting Showdown Notifications
Players so that they are not curious and smooth to get this prize, first check the conditions first. It turns out that we need a Battle Suit Fragment as many as 8 pieces, before getting the notification for free from this event.
Collect Battle Suit Fragments
Start by finding out how to get Battle Suit Fragment Mobile Legends, so we can get this prize right away. If you already know the method, then getting there will also be easier as long as you don't experience problems in collecting this.
Exchange And Own Mobile Legends Showdown Notifications
If you are ready with all that, let's just exchange this Battle Suit Fragment with the Showdown Notification gift now. Then go to the Prep section and use the Notification, so when you kill, the effect will look different.
Because it's a new event like this, of course it will let you have to collect it from now on. Because the prizes will become more and more cool, there is no way that players will miss all of it and will have them soon. Keep practicing, play wisely and don't become a toxic player!
Don't forget to follow our social media on Instagram and also subscribe our youtube channel