Genshin Impact has released lots of the latest updates that are quite diverse for Travelers to check out right now. You can find out how to deal with Genshin Impact Failed File Replacement Updates, this is a problem that often occurs in games. For Travelers who have experienced this, then you must be able to Overcome Failed File Replacement like this right now.
The latest updates that are already present in Genshin Impact are also quite a lot, so travelers don't miss any of the newest content. Because indeed an update like this adds a continuation Story content from Traveler's Journey exploring Teyvat.
Then get to know every existing Genshin Impact Character List , have every ability that is very good in battle. Travelers who use this character in battle will not be difficult to face many enemies very easily.
Understand how to deal with Genshin Impact Failed File Replacement Updates, so travelers won't have problems like this. Of course, that way Travelers don't need to panic anymore when the update process doesn't work and they are able to handle it.
How to Overcome Update File Replacement Failed Genshin Impact
Stop Process In Task Manager

If you are using the PC version, try to find the Genshin Impact program that is currently running in the Task Manager. Just end the program right away and you will immediately make everything stop, usually GenshinImpact or Runtimebroker which we can turn off.

Update File Storage

Make sure to check the File Storage from the Update that you did for Genshin Impact, if it's full then empty it first. Because indeed it will affect the game and we can understand it right now.

Delete Language / Language Files

Immediately we go into the Genshin Impact File first, then select the available section called UpdateProgramNew. Later you can open it and see the Language section, enter that place and you will immediately see the language files which you can delete everything.

PC Scan Who Knows There Is A Virus

Try to scan the PC and files where Genshin Impact is located, so that you guys are also safe from viruses that attack. There are not a few complaints that accounts and games have problems because of the virus, so those of you who are looking for this really need to do this.

Restart

If you want to try the fastest one, then Restart is an option that we can try to fix this. Usually Restart itself is an easy process for travelers to do, but sometimes it works and it doesn't.
The latest update from Genshin Impact needs to make improvements to the File Launcher, if you experience this problem, fix it immediately. So that later when you have done it, Traveler will be able to update the files and the game directly so easily.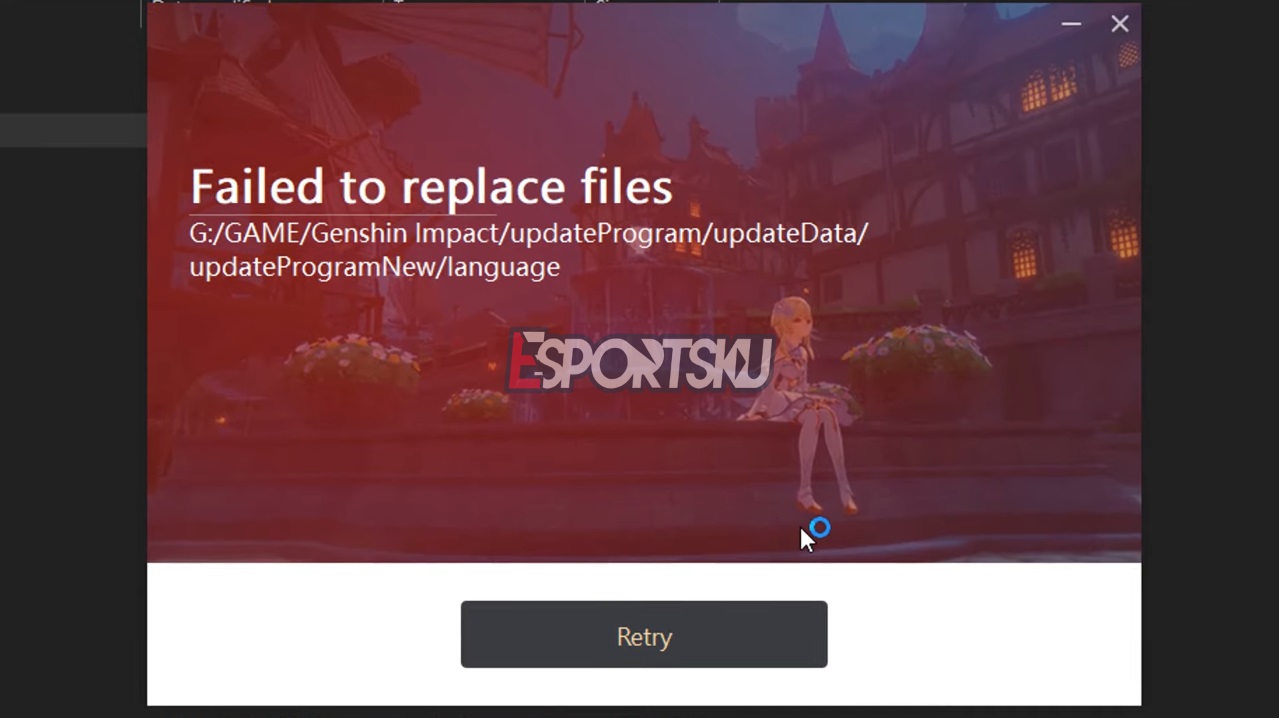 Travelers can also see several parts of the Development of the Genshin Impact Weapon Update until now there have been more and more. Making characters who use it become stronger in facing enemies in a battle.
Understanding How to Overcome the Genshin Impact Failed File Replacement Update, you won't be confused if you get into this problem. It is certain that you will become something good that way, so that you will soon be able to understand things like this now.
Then there are also some of the Birthday Dates of Genshin Impact Characters which have appeared now. Explaining a number of things to the players, makes Travelers understand immediately with something new.