But to heal you need a few seconds. The duration of the heal depends on the consumable items you use to heal. That's because of how much HP you want to heal. This time we will provide tips on how to heal in the car in the PUBG Mobile game. These tips will help you to heal without having to get out of the car first.
PUBG Mobile is a popular battle royale game that has millions of active players spread across the world. The advantage of this game is the realistic gameplay.
All possibilities related to shooter games can be done in the PUBG Mobile game. Therefore, players can explore various movements in this game.
In the battle royale game, survival is the key to winning the match. Therefore you have to keep yourself from being eliminated so that you can continue to survive until the late game.
But you don't have to worry if you get hit by an attack that makes your HP decrease. You can still do heal to add your HP back to full.
Due to the heal duration, players can't attack for a while. Even to heal using first aid kits or even a medkit, you have to be quiet first to be able to heal.
That's when the enemy often attacks players who are doing healing and are forced to remain silent for a while. Of course it's really detrimental for players who want to heal instead get eliminated.
Therefore, do not heal in open areas. Look for a closed area to be able to heal to avoid enemy attacks.
Tips for Healing in the Car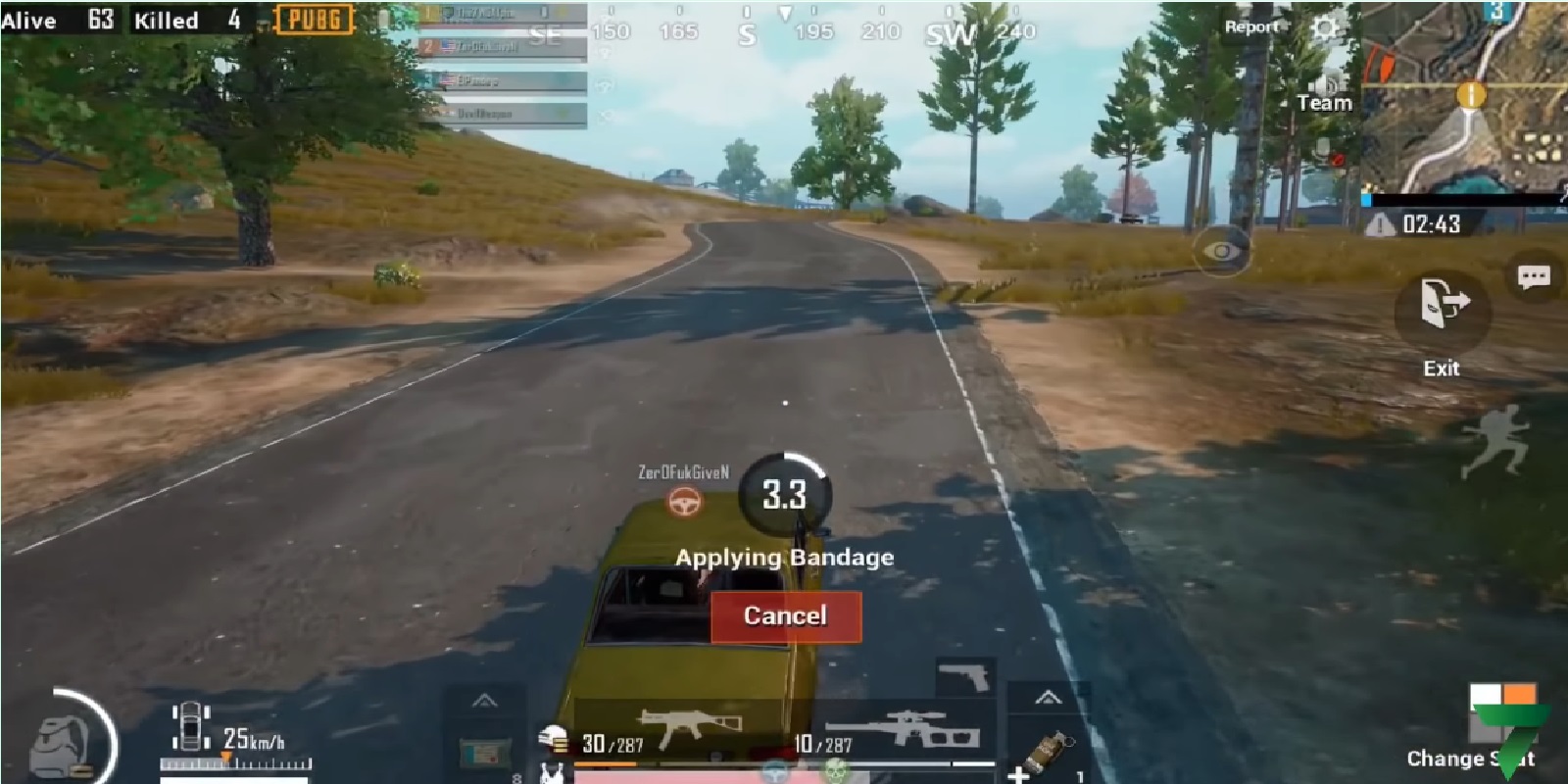 One of the safest places to heal in the PUBG Mobile game is in the car. You can do this by applying the following healing tips.
Doing healing behind a car is already quite safe. But that still leaves the possibility that the enemy can attack you.
It would be better if you did heal in the car. There is a way that allows you to heal in the car in the PUBG Mobile game.
The trick is to change the seat position. If you sit in the driver's seat, you can't heal. Then move to another seat.
You don't even have to get out of the car to change seats. You can do that in the car too.
After your seat has moved to the passenger seat, there will be an option to heal. You can even heal by using a first aid kit.
By doing these tips, you can safely do tips without having to be hit by attacks from enemies as happens in open areas. After doing heal you can immediately continue the journey with the car. Keep practicing, play wisely and don't become a toxic player!
Don't forget to follow our social media on Instagram and also subscribe our youtube channel